Posts: 7850
Joined: June 16th, 2011, 6:49 pm
Location: Temecula, California
Has liked: 227 times
Been liked: 120 times
Nordhoff 14
West Ranch 55

Seems like a bad loss but it would be like Juab Hs vs East Hs if you catch that drift

Temecula Valley 41
Valley View Moreno Valley 6

Canyon Anaheim Hills 41
Spanish Springs, Nevada 40

Park City 20
Juan Diego 13

ViAg Jr's Jr. All American Vista Murrieta Jr. Broncos

Scrimmage 1 - vs Eastvale 4TD's scored to 0 allowed
Scrimmage 2 -- Chino Hills 7TD's Scored to 0 allowed
Just another day in the (Aggie) Brotherhood
---
Viewmont over Davis 16-13. High value entertainment, a dog runs onto the field during the game and lays a deuce. On live TV (KJZZ) the Davis coach yells "The dog s*** on the field"
Sent from my iPhone using Tapatalk
---
---
Posts: 1717
Joined: November 3rd, 2010, 10:45 am
Location: The Caribbean of the Rockies
Has liked: 46 times
Been liked: 40 times
Wasatch over Mountain Crest 17-8

The Mustang just couldn't overcome the turnover margin or figure out the Wasps' read option.
"The evil I can tolerate. But the stupidity... Just knowing we're in the same genus makes me embarrassed to call myself homo!"
---
DON'T BELIEVE ANYTHING I SAY
Posts: 5583
Joined: February 3rd, 2012, 10:21 pm
Location: Hyde Park, UT
Has liked: 106 times
Been liked: 184 times
Contact:
blueblood wrote:Viewmont over Davis 16-13. High value entertainment, a dog runs onto the field during the game and lays a deuce. On live TV (KJZZ) the Davis coach yells "The dog s*** on the field"

Sent from my iPhone using Tapatalk
Saw the same thing happen at an Aggie game in 2005.
Sent from my iPhone using Tapatalk
Hail Aggies!
---
2017 FB Predict The Score Champion
Posts: 7914
Joined: November 3rd, 2010, 7:57 am
Location: Syracuse, UT
Has liked: 49 times
Been liked: 197 times
The Darts are 0-2.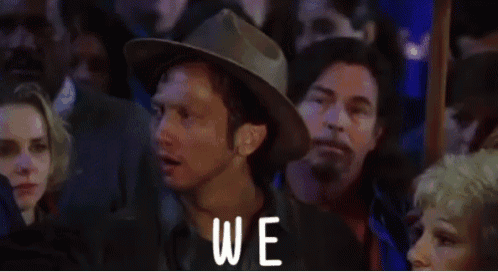 ---
Posts: 2431
Joined: October 1st, 2013, 9:11 am
Has liked: 60 times
Been liked: 297 times
Olympus 45 - 0 Granger. Titans have scored 101 points through two weeks and given up zero. Given that East, Corner Canyon, and other recent foils for Olympus are either in 6A or rebuilding this year, can the Titans actually win state?!

South Summit 26 - 0 North Summit. Wildcats may not make it to a sixth consecutive state championship game with a transition to 3A competition and a new offense, but at least they can still beat the brakes of the Braves. Six in a row and nine out of the last ten against the Coalville boys.
Jordan Nathan's ACTUAL #1 Fan
---
2013 & 2016 FB Predict The Score Champion & 2017 & 2018 Bowl Pick'Em Champion
Posts: 1466
Joined: October 2nd, 2012, 8:40 am
Has liked: 198 times
Been liked: 62 times
Rio Vista High Rams throttled Brookside Christian 47-12.
---
---